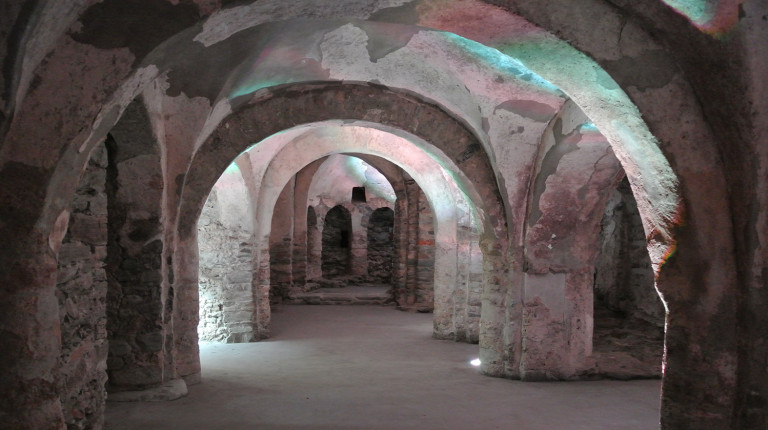 Crypt of Saint-Léger
The Crypt of the Saint-Léger Church in Aymavilles has been open to the public since the summer of 2017.
The crypt, which is an integral part of the eighteenth-century church, has been declared one of the most important religious assets in the upper Aosta Valley, following in-depth investigations carried out during recent archaeological excavation campaigns.
The crypt dates back to the early Middle Ages, but the origins of the Saint-Léger site are much older. There was, in fact, a settlement in Roman times, in which traces of possible thermal structures were found. Later, oral tradition reports the existence of a Benedictine Monastery, dating from the 7th-8th centuries. The current building, whose church façade is entirely frescoed trompe-l'oeil, was built in 1760-1762. It has a single nave with cross vaults showing bright and rich pictorial decorations completed in 1856-1857. The belfry houses the oldest bell in the Aosta Valley, dating back to 1379.