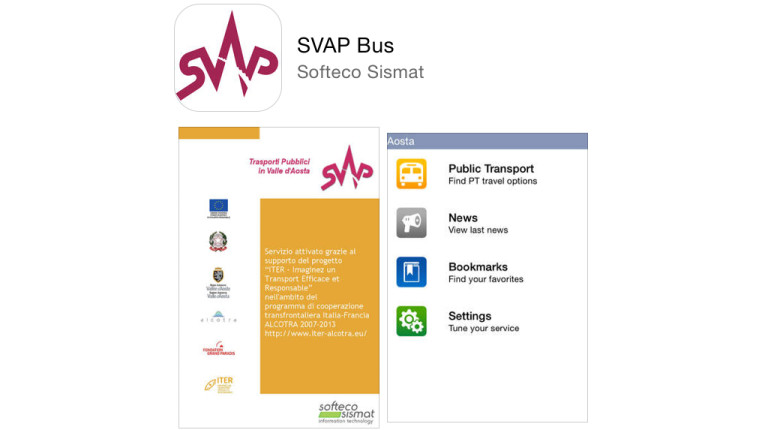 Svap bus
The application offers real time information about the SVAP bus schedules and possible delays. Through the GPS locationing it shows the nearest bus stops and allows to save the most used ones, to check the plan of every line on a map and to be notified about interruptions or temporary modifications of the bus routes.
"Svap bus" has been realised in the framework of the "ITER - Imaginez un Transport Efficace et Responsable" project.
The app is available for free on Google Play Store and App Store.