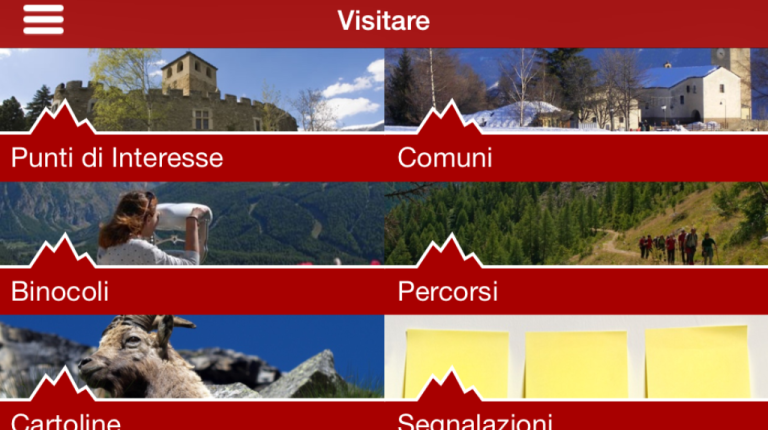 Gran Paradiso Valleys
The application presents all the points of interest and the trails of the Gran Paradiso area. It is a real multimedia guide, helping and directing the visitors in their discovery of the innumerable treasures on the territory and it offers the possibility to plan in advance and remotely the holidays and transfers. Following the values of the ITER project, the app offers every data about the transport: from the different offers of public means to reach the Aosta Valley to eco-friendly alternativesof sustainable mobility (like the electric bike sharing service or the free loan of e-MTB, the electric pedal assisted mountain bikes). Through the GPS locationing it will be easier to know the surrounding natural and cultural beauties, included more than 80 trails divided by difficulty and supplied of map, description, duration, difference in height and ground.
"Gran Paradiso Valleys" has been realised in the framework of the "ITER - Imaginez un Transport Efficace et Responsable" project.
The app is available on the Google Play Store and the App Store; the QR code will take directly to the platforms for the download.