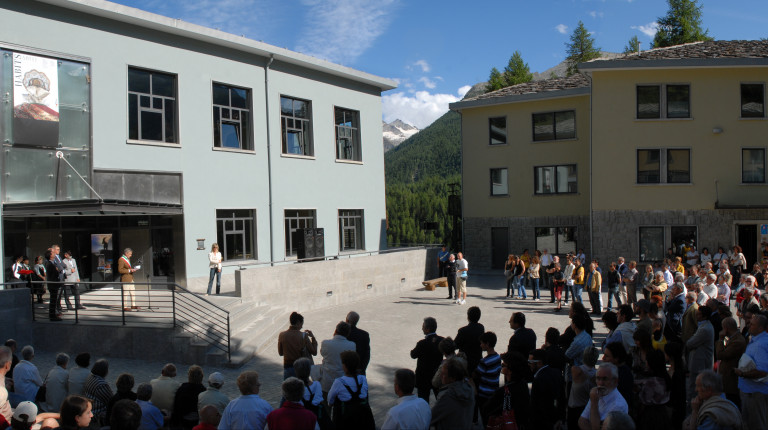 Alpinart Exhibition Centre
Alpinart is an exhibition centre dedicated to alpine culture.
It has been created thanks to a skillful renovation of the Miners' Village, active until 1979.
The centre houses the permanent exhibition The Cogne Mines, an itinerary about the history, the geology, the mining complex and the production activity of the magnetite mine that influenced the history of Cogne. The miners' tools, instruments and work-wear are presented, together with the history of the Mine and its famous personalities and a 1938 documentary showing the work during the Mine activity period.
One of the halls is dedicated to hydroelectric energy, an element as essential as magnetite for the fundamental iron and steel development of XX-century Aosta Valley, with one of Cogne's first hydroelectric plants and a film showing its operation.